Land deeded to the
Mushrush family c1849, in Crawford Co., PA
This is the homepage of the MUSHRUSH cousins. We descend, one way or another, (directly or indirectly) from Michael MUSHRUSH through several connecting lines. (Go to the MUSHRUSH Cousins' Descendancy Chart) The map below, shows the land ownership of several MUSHRUSH owners. This map was supplied by Karl Dennis and scanned by Terry Mushrush. If you're familiar with the MUSHRUSH surname and feel that you are a long, lost cousin, please email Denise Frederick and we'll add you to our very informal mailing list.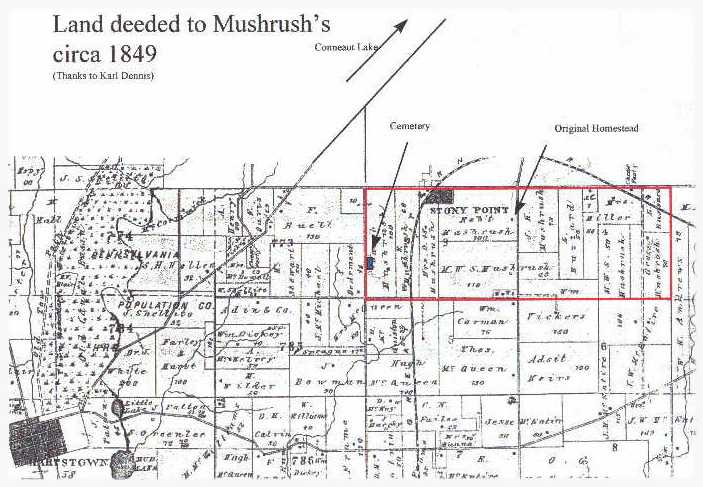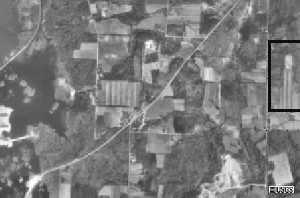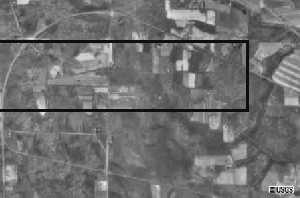 This photograph map is from the Terraserver mapping service, taken on 7 Apr 1997.

If you are a descendant of Michael MUSHRUSH, please email Denise Frederick to join our little cousin list.
[top of page]
Go to the MUSHRUSH Genealogy Chart
Go to the MUSHRUSH Cousins' Descendancy Chart
This page was updated 8 Jan 2000
Design and updates of this page are by Denise Frederick , Copyright © 1998-2000
This Page Has Been Visited

times.... since 13 Sep 1998